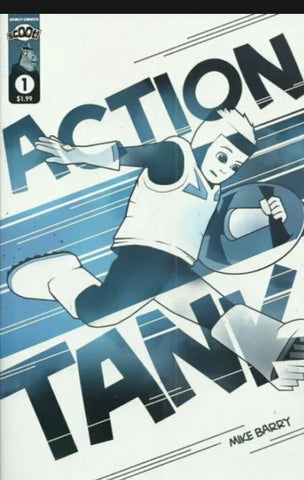 Action Tank #1 - Scout Comics / Scoot - 2021
Action Tank #1 - Scout / Scoot Comics 2021
   
Estimated Condition: FN/VF
   
A young boy wakes up to find himself on the other side of the solar system! If he wants to get home in time for his Mom's spaghetti carbonara, he must rely on his brains, his courage, and the advice of a mysterious talking unicorn guy.
   
USED Comics
Unless our comics are specifically listed as NEW or LIKE NEW they should be considered used. Used comics will vary in condition. This item features a REAL PHOTO of the comic so you can look and see the condition for yourself.
---
We Also Recommend