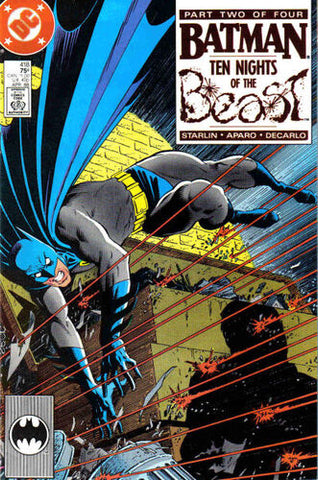 Batman #418 - DC Comics -1988
Another couple is found dead at the hands of the KGBeast, an important mathematician and her boyfriend, who had opened their morning Orange Juice bottle to find it had been replaced with an identical container of nerve gas. This results in the increasing of the security by the entire Anti-KGBeast task force at a banquet being held for the next victim to insure his safety.
Nonetheless, the KGBeast has Salari poison all of the banquet's food, and 80 people are killed, including the presidential advisor on the SDI program. Although Batman gives chase, and manages to get on top of their car, the two terrorists simply point it at a school bus and bail out, forcing Batman to save the lives of the children while they escape.
Estimated Condition: FN/VF (Used) 
---
We Also Recommend