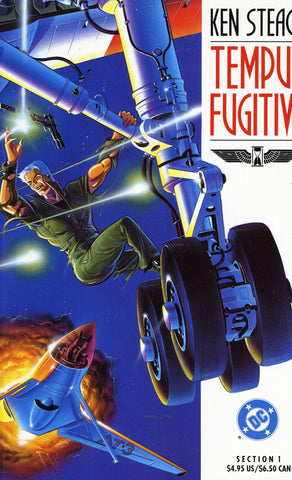 Tempus Fugitive #1 - #4 - DC Comics - 1990
Set of ALL four books, #1 - #4
   
Sometime in the future, society's problems have been eradicated...but at the expense of mankind's individuality. That's the background against which we meet the TEMPUS FUGITIVE, an idealistic freedom fighter named Ray 27 who attempts to change his world by changing the past that created it. 

   
As Ray 27 jumps through time in his own specially designed craft, he encounters the situations that made his day what it is. But, pursued by relentless government pilots, he may never get the opportunity to influence these past events and right the wrongs of his present. Written, illustrated and colored by Ken Steacy. Painted cover by Steacy.
Estimated Condition: VF/NM 
---
We Also Recommend